Destiny 2 is well on it's way, and I, along with many others just cannot wait any longer.
Fortunately for us, a small leak has just recently been circling around the net; which is of an apparent retail marketing poster for Destiny 2. The poster was leaked by an Italian retailer, and features an image of three guardians seemingly about to descend onto the battlefield, along with the title "Destiny 2" displayed quite proudly in the near corner. It's also important to note that the poster contain text pertaining to a beta period which is likely to become available for the title sometime after it's official reveal.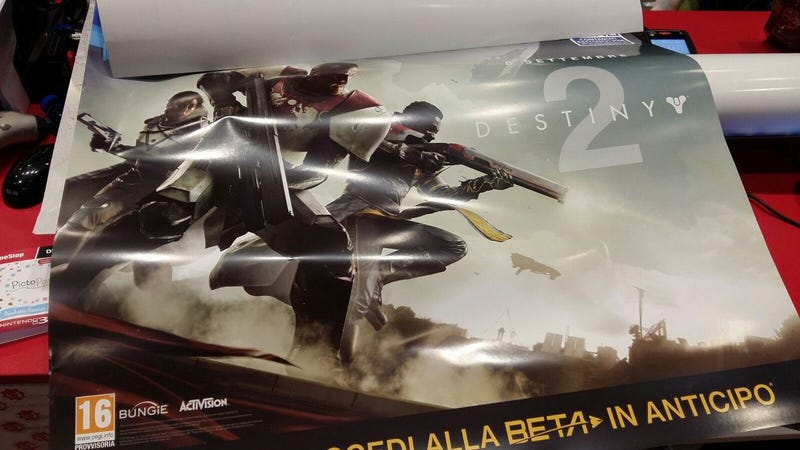 Based on the information that has been provided to us officially from Bungie thus far, Destiny 2 is definitely shaping up to be a much larger and much more immersive experience than Destiny 2 has been. Bungie has recently officially finished announcing all of the details regarding the final content update for Destiny 1 entitled "Age of Triumph", this week, so it's about time for eyes to begin shifting over to Destiny 2.
According to the leaked poster, Destiny 2 will be arriving on September 8th, however it's quite possible that the US release date will differ from the European release. As of now, a PlayStation 4 and Xbox One version of the release are a given, with a PC release still unknown. Kotaku however, has recently claimed that they have heard that Destiny 2 will be headed to the PC, but I suppose we will find out for certain soon enough.