Elder Scrolls Online is the MMO that not a whole lot of people talk about, but the one that has been quietly rising over the years ever since it's launch and it's abandonment of a required monthly subscription. Now, the game is coming up on it's 5th expansion which has many long-time Elder Scrolls fans excited, as the journey will be taking us way way back in the Oblivion era – with the upcoming "Blackwood" expansion.
The 5th expansion, Blackwood, will take place in Blackwood as expected, however the expansion will take place 800 years before the events of Elder Scrolls: Oblivion. The expansion will feature brand new characters, companions, dungeons, and so much more that is yet to be revealed. Bethesda has revealed that the entire content-roadmap for the year of 2021 will be under the title of "Gates of Oblivion". This will essentially be the name of the overall ESO journey for the year of 2021, as brand new content coming to the game is on the way as soon as next week over on the PTS! With 3 DLC updates planned for this years content, ESO players can rest assured that there will be plenty of content to keep them busy throughout the duration of the year.
Pre-orders have already gone live for Elder Scrolls Online: Blackwood with different bundles available for many different types of players.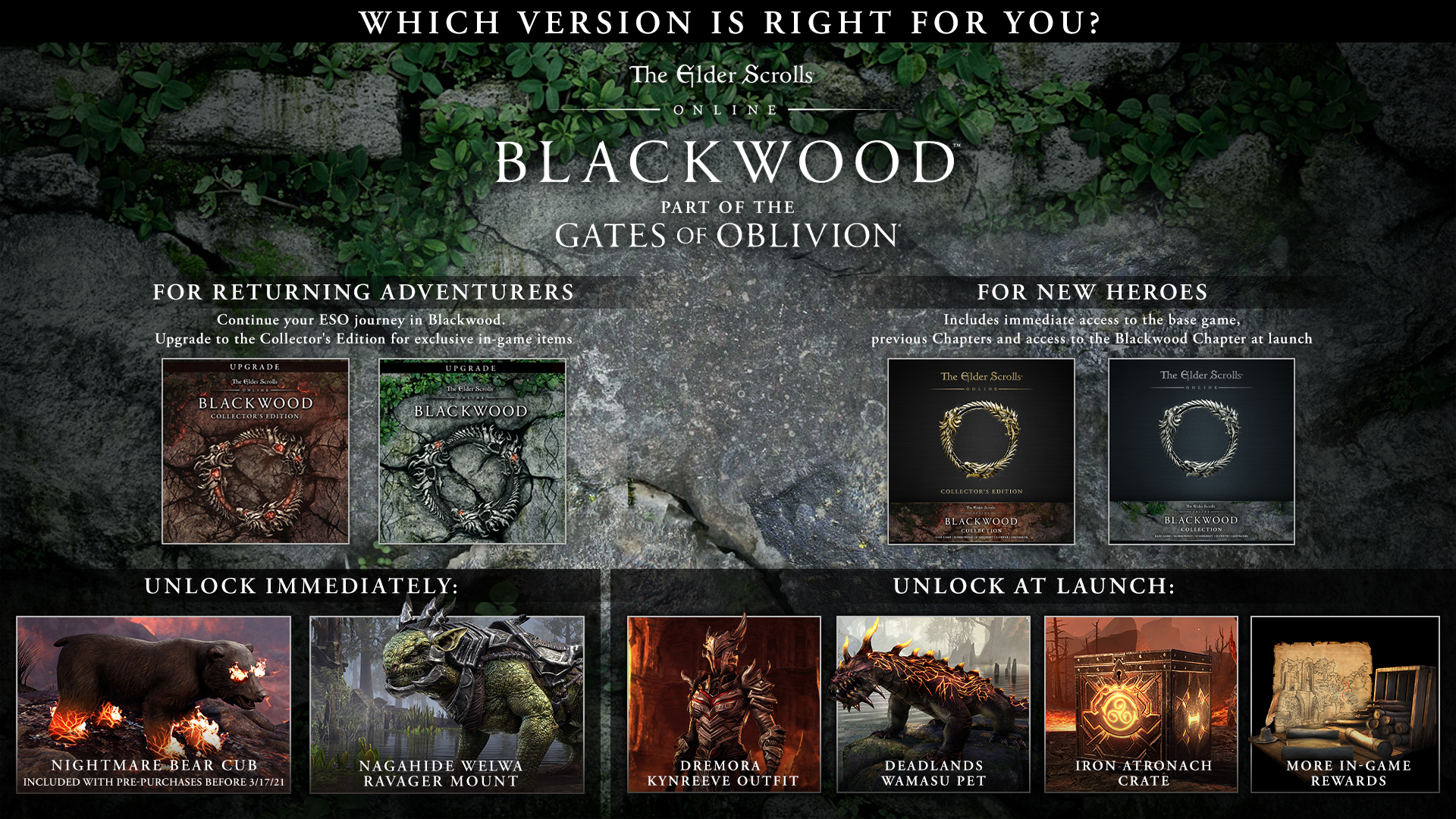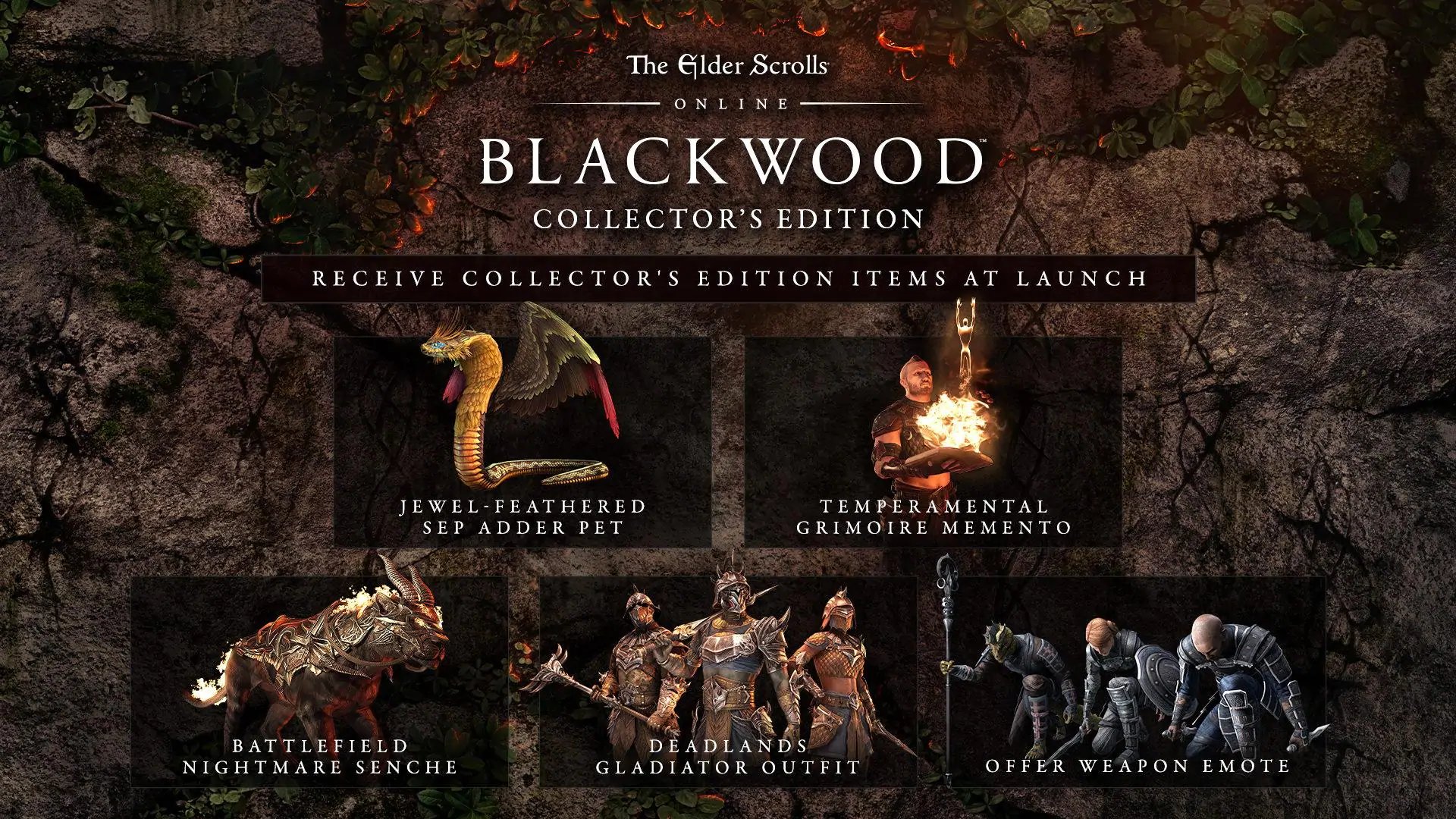 Elder Scrolls Online: Blackwood is set to release this June, and will be available on Xbox One, PlayStation 4, PC, and Stadia.