Apparently Nintendo held a North American focused press event earlier today. Out of this event has come several announcements, mainly focused around RPG related release dates for their platforms.
One of the most notable announcements however, are for the upcoming title "Fire Emblem: Fates".
First off the company has revealed that the title will be receiving weekly map DLC content immediately after it's release. The first DLC map is expected to arrive during the week of February 19th.
Secondly, shortly following the release of Fire Emblem: Fates, will come the final chapter within the games story-line entitled, "Fire Emblem Fates: Revelations", which has been announced to be arriving on March 10th.
Lastly, Nintendo also revealed today that Fire Emblem: Fates will be receiving it's own themed Special Edition New 3DS XL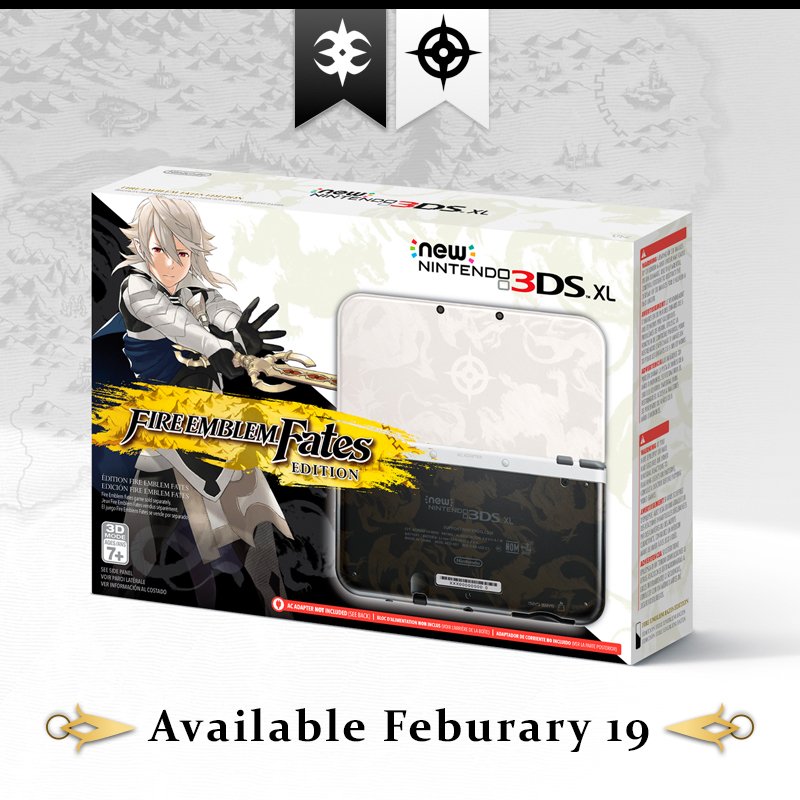 While the 3DS XL won't be coming with a copy of the title; for those of you who are into themed edition 3DS XL's, such as myself, you may very well be interested in picking this up.