The next big Sonic adventure is inevitably ahead of us, and while some fans of the franchise are a bit skeptical as to whether or not this Sonic game will FINALLY deliver what Sonic fans have been awaiting for a number of years; a much larger chunk of fans are ecstatic for Sonic Forces and cannot wait to get their hands on the game.
For those of you who have been itching for a release date for the title, you'll be happy to know that video game retailer EB Games may have recently leaked the release date, by revealing it along with the games listing on their Australian website. The listing showcases Sonic Forces to be arriving on the Nintendo Switch on Tuesday, November 7th, 2017. The listing for Sonic Forces on other platforms also list the games release date for November 7th, so it's quite possible this isn't a system error or anything.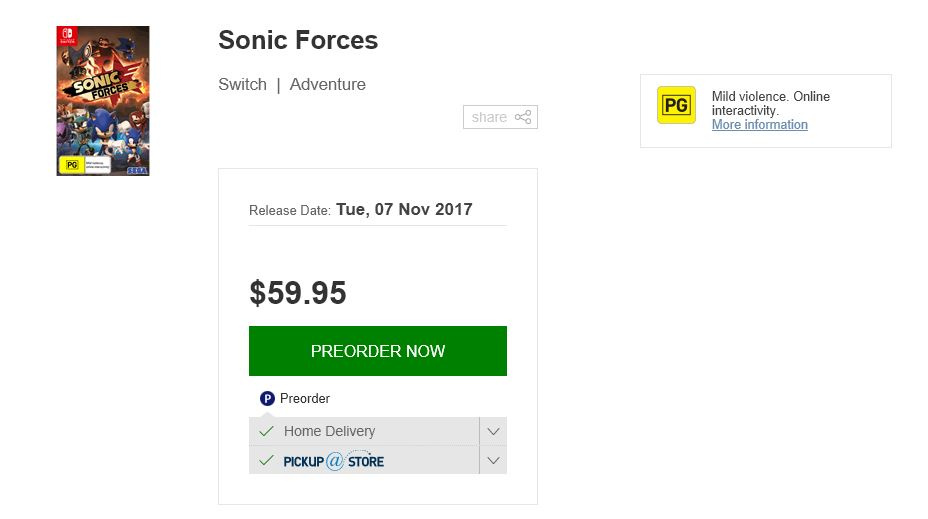 November has always traditionally been the month where big titles release throughout the year, not to mention that numerous other recent Sonic titles have also released in November as well. With that in mind, it's looking very likely that November 7th could be the official release date for Sonic Forces.