It's been a rough past-year or so for video game releases. The pandemic has impacted the industry in ways that will forever impact this new console generation, and well-likely into the next. It's a ripple effect of sorts, and we're still experiencing the worst of it. With the release of the PlayStation 5 last year, many early adoptees held high hopes that 2021 would be a big year for the console, with several very big titles being teased and almost certainly confirmed for a 2021 release – God of War: Ragnarok, was one of them.
Unfortunately however, Santa Monica Studio has recently revealed that they have decided to shift the release of the game into a 2022 window, as they take the extra time to create a "top-quality" game while also "maintaining the safety and wellbeing of our team, creative partners, and families" likely referring to the on-going pandemic, here.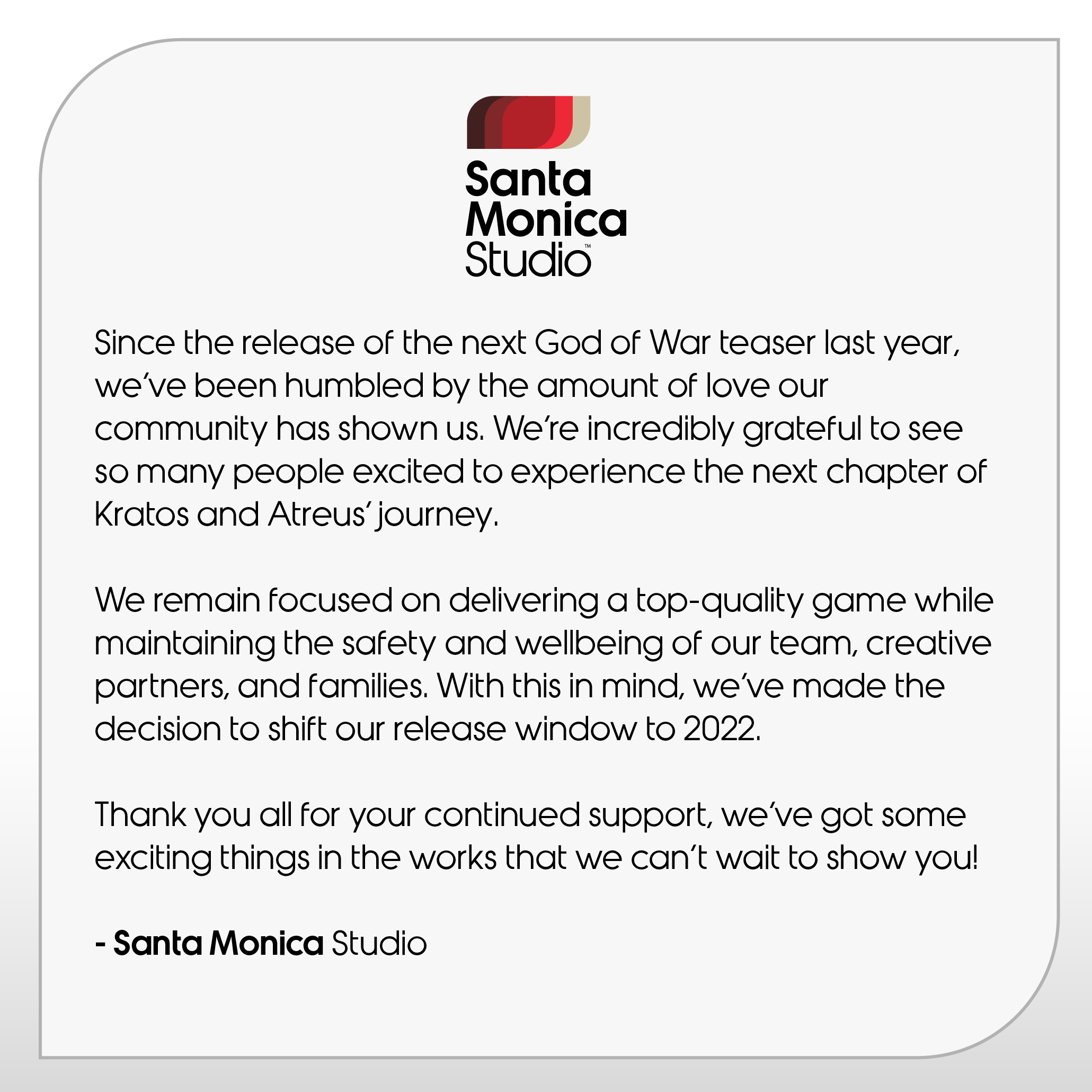 It's a sad thing to hear of course, as this is the second major PS5 title that was once previously expected to release this year, that has been pushed into 2022 – Gran Turismo 7 being the first. While we'll still likely see a bit of the new God of War at some point during 2021 or whenever Sony plans to hold their own summer showcase of sorts as they won't be attending E3's digital showcase this year; it still stings knowing we've lost yet another major 2021 title due to the pandemic.
For those of you who are concerned you won't be able to snag a PS5 before the launch of God of War: Ragnarok, however, the company has also recently confirmed that despite the delay, the title would be arriving on PS4 as well – so at least there's that!