The 35th Anniversary of Super Mario is still on-going despite 2021 being here, and while it will be wrapping up soon, pretty much with the release of Super Mario 3D World + Bowsers Fury arriving on the Switch; it still seems Nintendo had some surprises up their sleeve in-store for the anniversary, one of which being a brand new special edition Nintendo Switch console.
The Switch will be receiving a Mario "Red & Blue" make-over next month to coincide with the release of Super Mario 3D World + Bowsers Fury, being one of the very few Switch models to have an actual full-fledged color-scheme change! The tablet itself sports a full on sleek, red look, as well as red joy-cons, a blue Joy-con grip, and an all red Nintendo Switch dock! In addition to this, the special edition console also comes with a Super Mario themed carrying case, which sports a blue & red design, perfectly fit for keeping your Switch tablet safe while on the go!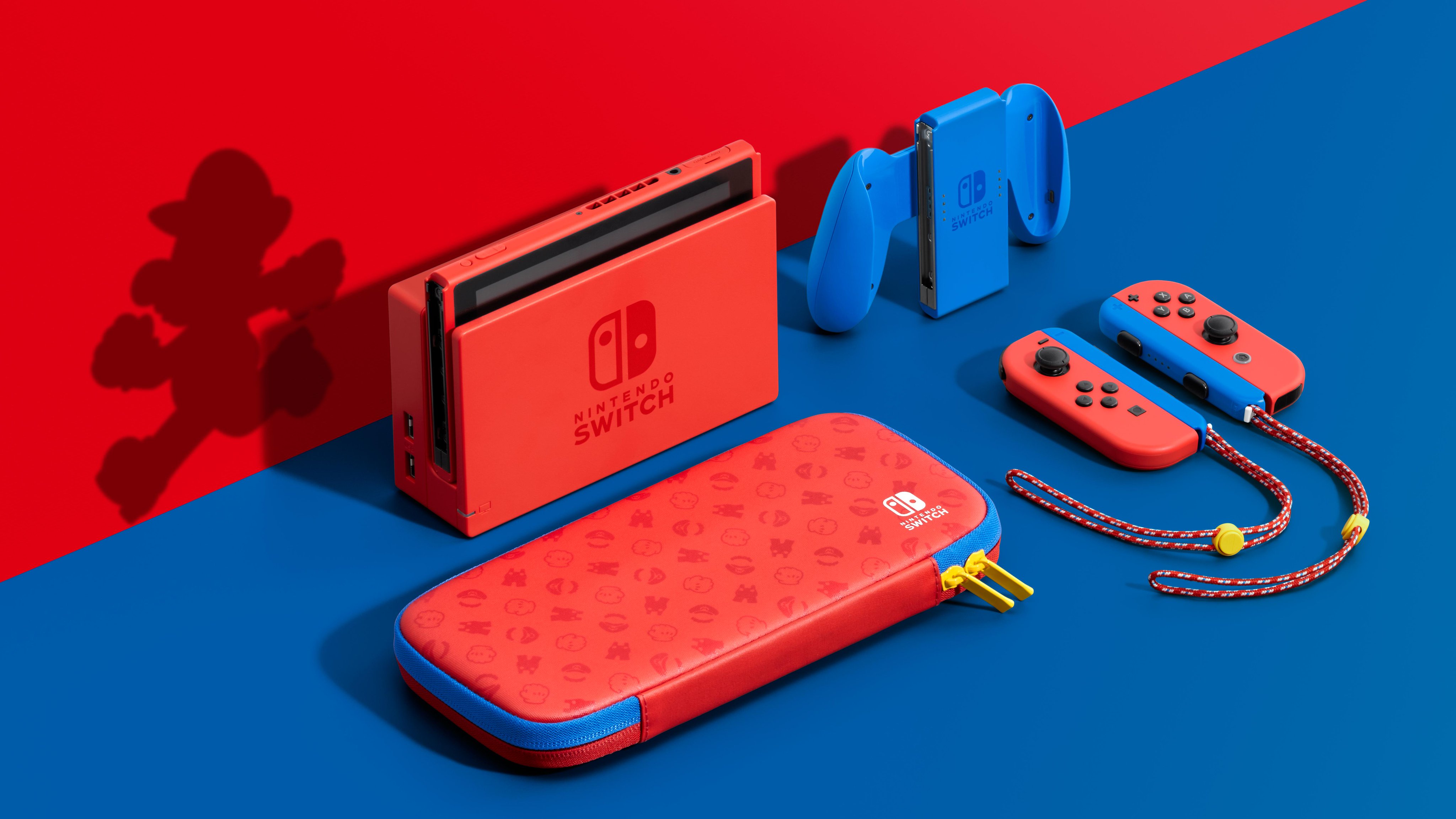 Mario has seen quite a bit of attention this past year, but it never seems like it's enough. For those of you who may be a bit bittersweet that the 35th Anniversary is coming to a close, keep in mind that Nintendo also has planned a special Super Mario themed Splatoon 2 Splatfest happening this weekend, as well as a special Super Mario themed Animal Crossing New Horizons update, set to arrive this March!